Recent Happenings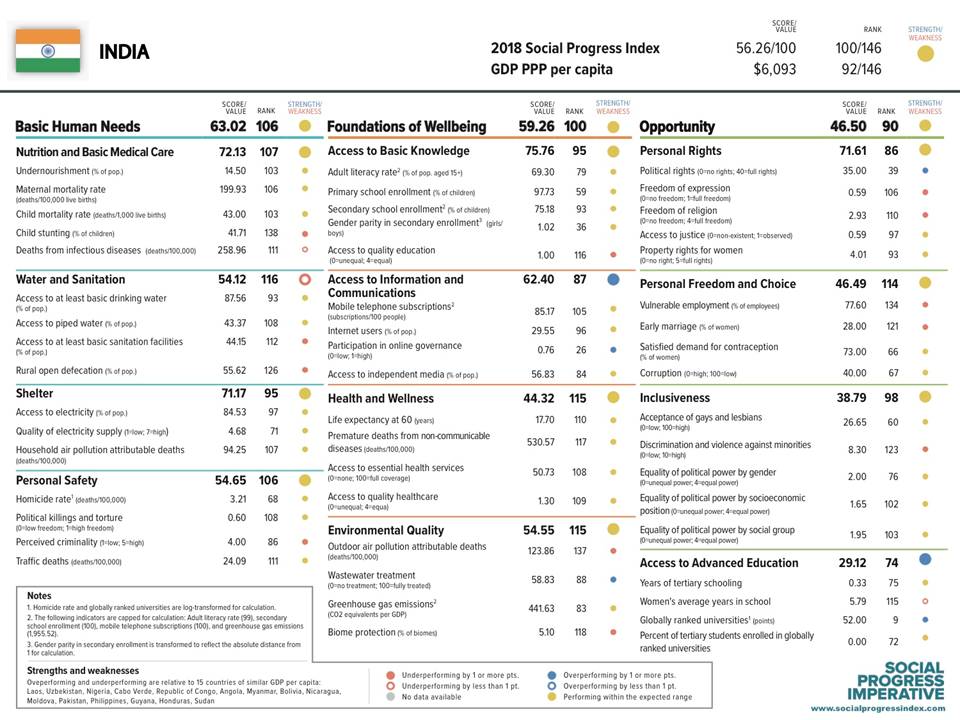 News Release: India improves by 2.29 points on the SocialProgress Index in the last five years September 21, 2018 New Delhi, Delhi, India Highlights The report released by the Social Progress Imperative analyses the social progress performance of 146 countries across five years (2014-2018) Overall the world is getting...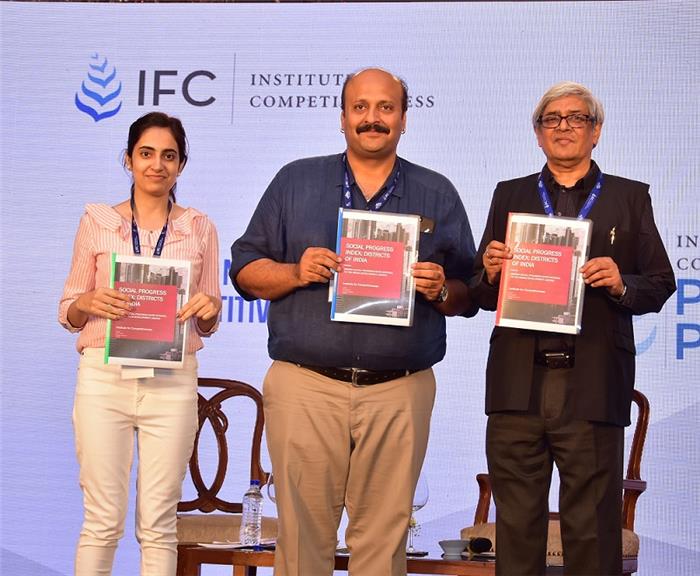 News Release: 2018 Social Progress Index: Districts of India Editor's Notes: The complete 2018 Social Progress Index: Districts of India findings, methodology, district profiles and other resources are available online at socialprogress.in. New Delhi, India / 31thMay 2018– Highlights: The study released by Institute for Competitiveness, India in collaboration...
Related Articles
Lok Sabha polls in 2019 still anybody's game, BJP debacle not reflective of national mood The results of the much-awaited...
Salvaging trust after Urjit Patel's exit Disagreements between the government and the central bank are a common occurrence in...
Universities should consult industry on designing courses to make students employable Even though the idea of globalisation has come...
Focused higher education can help India capitalise on its demographic dividend While investment in critical social infrastructure like...
Contact Details
Wilfried Aulbur
Chairman, India Council on Competitiveness
wilfried.aulbur@compete.org.in