India Council on Competitiveness
The Council, created in collaboration with the US Council on Competitiveness; is based in Gurgaon, India and is an association of distinguished members from industry, academia, think tanks, media and researchers. The mission of the India Council is to set an action agenda to drive Indian competitiveness, productivity and leadership in world markets to raise the standard of living for all Indians.
Recent Happenings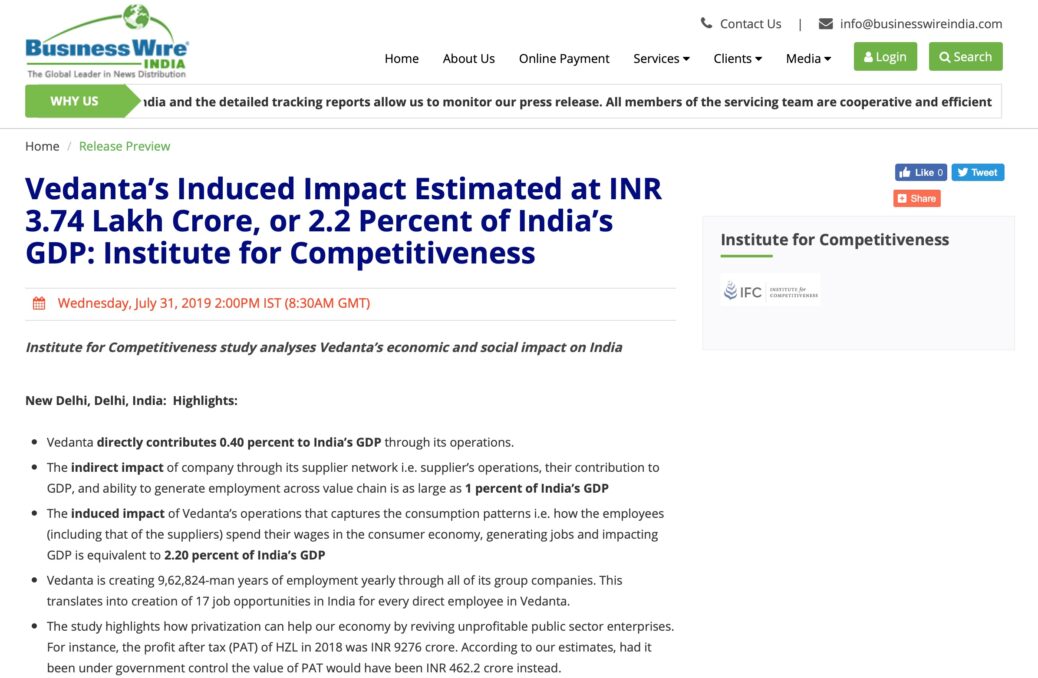 Institute for Competitiveness study analyses Vedanta's economic and social impact on India New Delhi, 31st July 2019 Highlights: Vedanta directly contributes 0.40 percent to India's GDP through its operations. The indirect impactof company through its supplier network i.e. supplier's operations, their contribution to GDP, and ability to generate employment across value chain...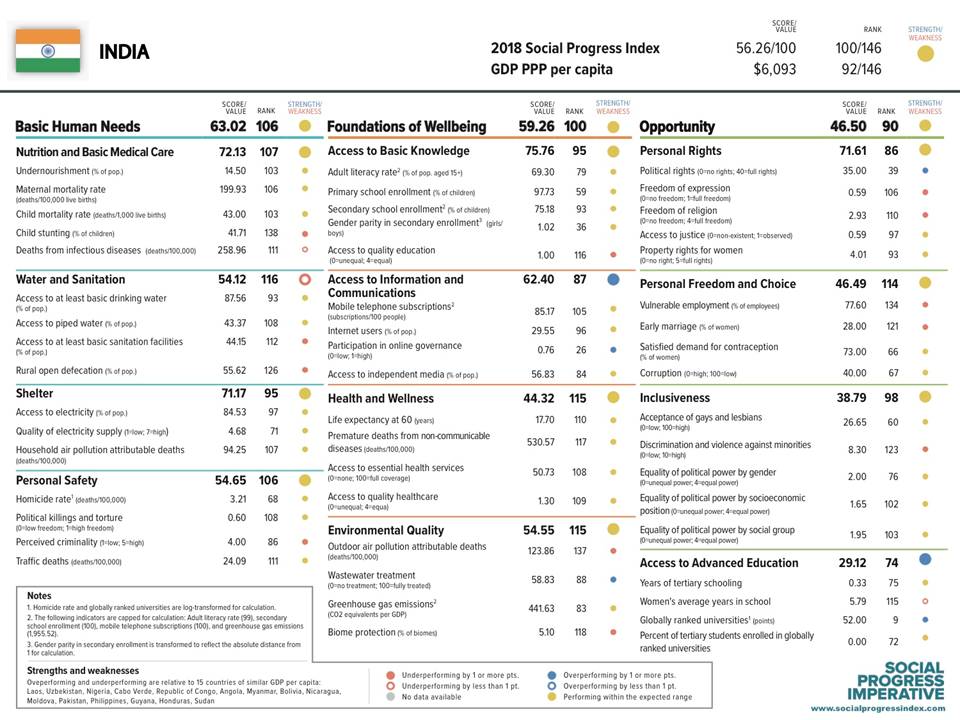 News Release: India improves by 2.29 points on the SocialProgress Index in the last five years September 21, 2018 New Delhi, Delhi, India Highlights The report released by the Social Progress Imperative analyses the social progress performance of 146 countries across five years (2014-2018) Overall the world is getting...
Related Articles
Education and its economic outgrowths In his Independence Day speech, Prime Minister Narendra Modi highlighted the issue of population...
Kashmir's 1991 moment The special status of Jammu & Kashmir has been revoked and the state has been bifurcated...
Article 370 to be revoked: Move to make Jammu and Kashmir less dependent on Centre for funds While the...
Enabling Cities as Drivers of Economic Growth Economic development always comes with a dash of urbanization. That is almost an...
Contact Details
Wilfried Aulbur
Chairman, India Council on Competitiveness
wilfried.aulbur@compete.org.in