Shared Value Initiative India
Shared Value Initiative India (SVII), is the exclusive Regional Partner of Shared Value Initiative in the U.S. The initiative is an attempt to reshape the fundamental aspects of capitalism and society in India. The initiative commits to bringing forward the realization, understanding, adoption and implementation of the best practices for creating shared value among the companies, civil society and government organizations in India. It connects the business and community leaders towards defining the practices of shared value in India.
Recent Happenings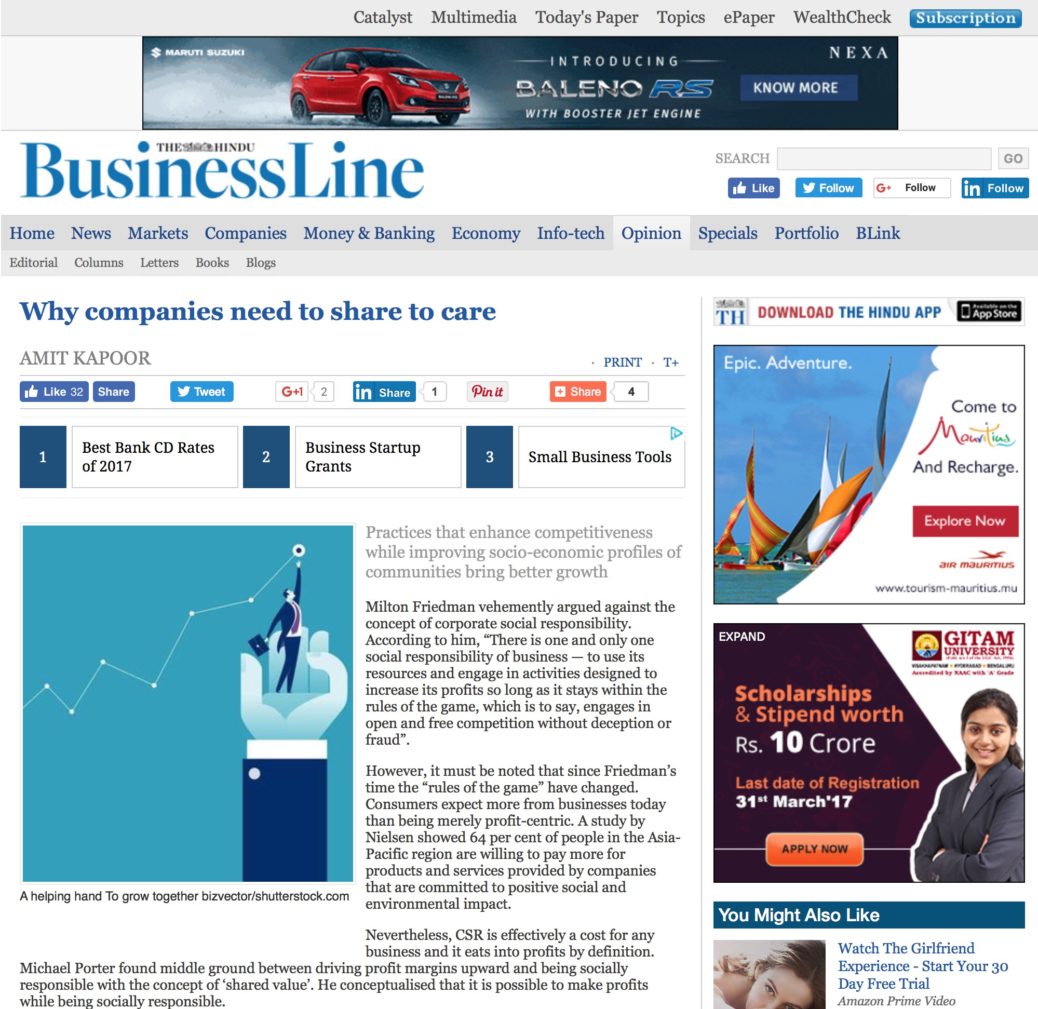 Practices that enhance competitiveness while improving socio-economic profiles of communities bring better growth Milton Friedman vehemently argued against the concept of corporate social responsibility. According to him, "There is one and only one social responsibility of business — to use its resources and engage in activities designed to increase...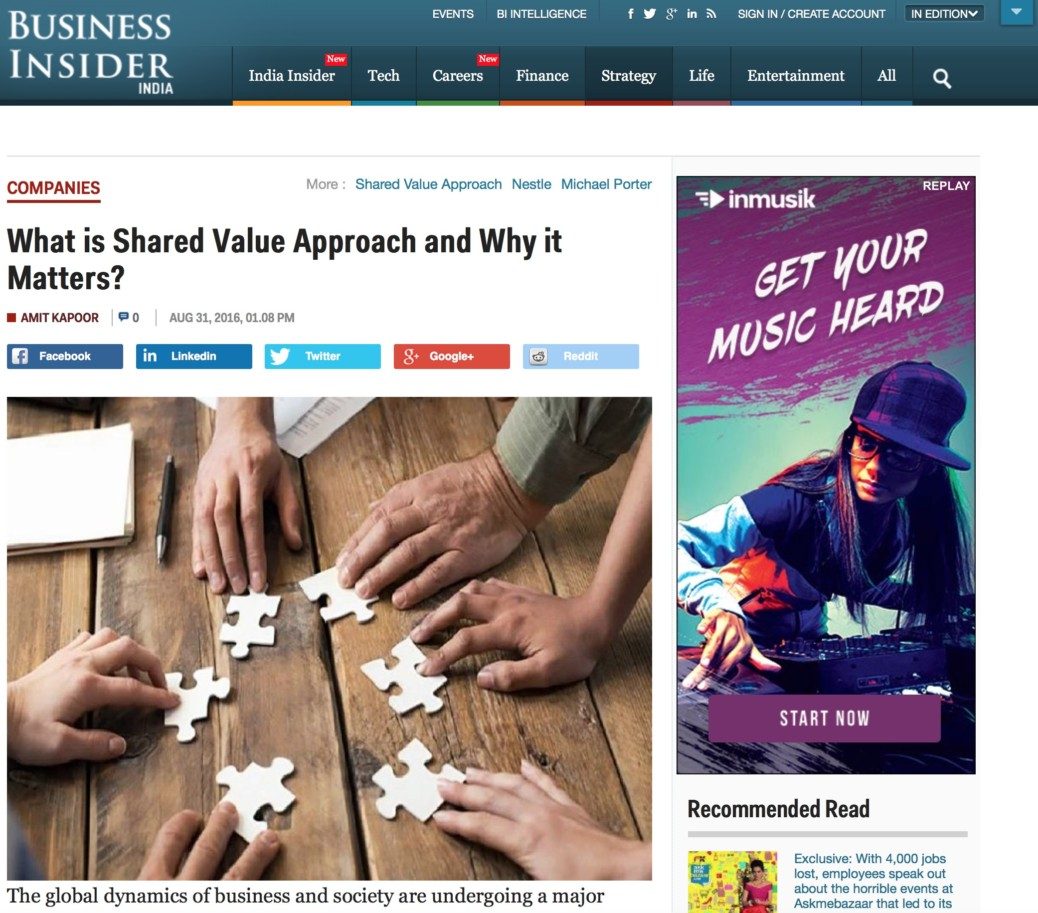 The global dynamics of business and society are undergoing a major transformation. There are three schools of thought which guide the social and economic philosophy of the organizations. The first school of thought focuses on capitalism as the core purpose of the organization. The core purpose of an organization...
Related Articles
U.S.-India Business Council's India Ideas Summit & 44th Annual Meeting got together leaders from business, government and society for...
Dr. Amit Kapoor at the plenary session discussed how Shared Value as a competitive strategy drives social progress and...
Dr. Amit Kapoor moderated a session on "Partnership Initiatives to Scale and Deliver Clean Energy" at the Africa Shared...
Dr. Amit Kapoor conducted a masterclass " Enhancing Kenya's Competitiveness, Social Progress and Shared Value through Big 4 agenda...
Contact Details
Amit Kapoor
Chairman, Institute for Competitiveness
amit.kapoor@sharedvalue.in