State Competitiveness Report
The India State Competitiveness Report is an annual publication that provides insights into the determinants of competitiveness for states and policymaking bodies, discerning their flaws and showcasing potential. The ideas and evidence present a perspective on the impact of the business environment on competitiveness, and allow governments and firms to acquire acumen in state and national performances. It highlights the pillars on which states can base their decisions and ensure a more progressive, all-encompassing path to overall qualitative improvement.
Methodology
The state competitiveness Index is computed taking into account the 4 major pillars of the competitiveness that form the basis of the diamond model of Professor Porter. These 4 major pillars are further categorized into sub-indices. There are six sub-indices for factor conditions, two for demand conditions, two for context for firm rivalry and two for supporting and related industries. These sub indices further have indicators. Thus there is a 3 level hierarchy for measurement for the overall competitiveness score of the Indian states.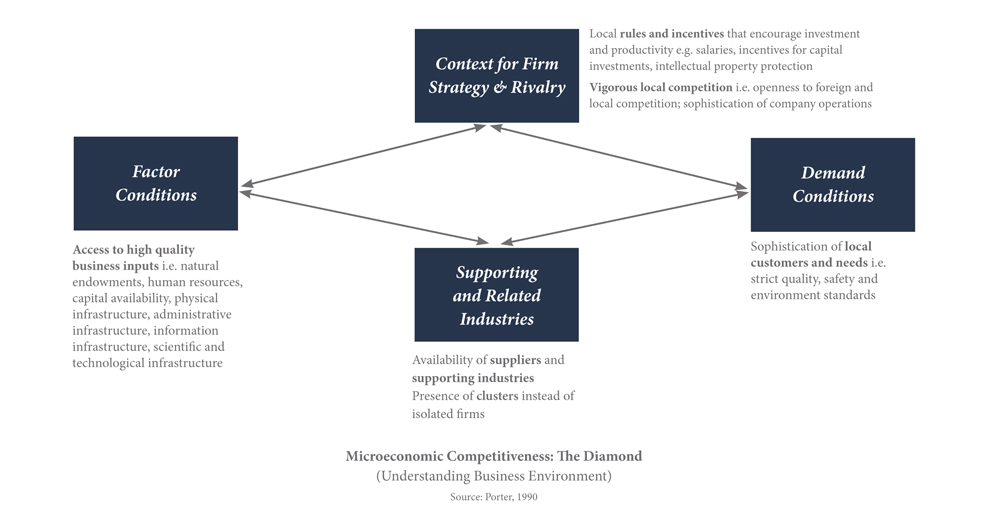 Reports
State Competitiveness Report 2009

anemptytextlline

State Competitiveness Report 2010

anemptytextlline

Goa Takes Top Spot in the Indian State Competitiveness...

anemptytextlline

India's most competitive states

anemptytextlline

State Competitiveness Report 2011

anemptytextlline

State Competitiveness Report 2012

anemptytextlline

Services Growth Helps Delhi get an Edge

anemptytextlline

The Capital of India, New Delhi has won 'The...

anemptytextlline

Most Competitive States 2013

anemptytextlline

Delhi among highly competitive states, says report

anemptytextlline

Still on Top, Delhi ranks 1st again in the...

anemptytextlline

India's most competitive states: Maharashtra beats Gujarat

anemptytextlline

India's Most Competitive States 2013

anemptytextlline

India's most competitive states 2013

anemptytextlline

State Competitiveness Report 2013

anemptytextlline

Gujarat wins Most Competitive State Award 2013

anemptytextlline

State Competitiveness Report 2014

anemptytextlline

International Think Tank Releases The India State Competitiveness Report...

anemptytextlline

State Competitiveness Report 2015

anemptytextlline

How The States Stack up on Competitiveness Rankings in...

anemptytextlline

State Competitiveness Report 2016

anemptytextlline

State Competitiveness Report 2017

anemptytextlline