India's National Competitiveness Forum 2017
25th May 2017 @ 8:00 AM

-

4:00 PM
India's National Competitiveness Forum is a discussion platform, which is aimed to set the agenda for India's growth and competitiveness by engaging top leaders, renowned thinkers and government leaders. The discussions are aimed to understand the underlying levers that can act to increase or impede the trajectory of India's growth and competitiveness. Participants will have the opportunity to engage with stakeholders from the private sector, government and NGOs, and more. Some of the themes that would be discussed are enhancing India's competitiveness, identifying the next drivers for job creation, enhancing productivity, ease of doing business, stimulating business environment at the state level, the role of firms in enhancing state competitiveness & policy imperatives at both state and union level. We are looking at bringing out a robust agenda for interaction, sharing knowledge, and highlighting strategic issues through our deliberations.
Key Speakers
[ngg_images source="galleries" container_ids="1″ exclusions="20,29,34,30,51,58″ sortorder="20,50,64,60,36,18,13,27,33,17,63,2,29,34,30,25,35,49,51,52,53,55,57,58,61″ display_type="photocrati-nextgen_pro_thumbnail_grid" override_thumbnail_settings="0″ thumbnail_width="240″ thumbnail_height="160″ thumbnail_crop="1″ images_per_page="20″ border_size="0″ border_color="#eeeeee" spacing="2″ number_of_columns="0″ display_type_view="pro-thumbnail-caption2-template.php" ngg_triggers_display="never" ngg_proofing_display="0″ captions_enabled="0″ captions_display_sharing="1″ captions_display_title="1″ captions_display_description="1″ captions_animation="slideup" order_by="sortorder" order_direction="ASC" returns="included" maximum_entity_count="500″]
Agenda
08:00 AM – 9:30 AM: Registration for National Competitiveness Forum
09:30 AM – 9:35 AM: Introduction by Amit Kapoor, Chair, Institute for Competitiveness
09:35 AM – 9:45 AM: Keynote by Wilfried Aulbur, Managing Partner, Roland Berger Pvt Ltd.
9:45 AM – 10:00 AM: Keynote by Hon'ble Minister Shri. Piyush Goyal,Minister of State with Independent Charge for Power, Coal, New and Renewable Energy and Mines, Government of India
10:00 AM – 10:15 AM: Opening Keynote by Bibek Debroy, Member, NITI Aayog
10:15 AM – 10:20 AM: Introduction of Prof. Michael Porter by Amit Kapoor, Chairman, Institute for Competitiveness
10:20 AM – 11:20 AM: Keynote by Prof. Michael E. Porter
The Idea of Competitiveness
11:20 AM – 11:50 AM: Fireside Chat with Naveen Jindal, Chairman, Jindal Steel & Power
11:50 AM – 12:05 PM: Q & A with audience
12:05 PM – 12:10 PM: Keynote by Hon'ble Minister Shri. Suresh Prabhu, Union Minister of Railways, Government of India
12:10 PM – 12:50 PM: Panel Discussion: How India can enhance its competitiveness
Discuss the next drivers for job creation, enhanced productivity, business environment at the state level, the role of firms in enhancing state competitiveness & policy imperatives at both state and union level
Ganesh Natarajan, President, HBS Club of India & Chairman 5F World

Ajay Mehra, Managing Director, Airbus

Siraj Chaudhry, Chairman – Cargill India Private Limited

Krish Iyer, President & CEO, Walmart India

Srivatsa Krishna, IAS, Chief Executive & Secretary, Coffee Board, Ministry of Commerce, Government of India
Moderated by Supriya Shrinate, Chief Editor-News, ET Now
12:50 PM – 1:00 PM: Keynote Address by Santhosh Babu, Founder & MD, OD Alternatives
1:00 PM – 1:45 PM: Networking Luncheon
1:45 PM – 1:55 PM: Keynote by Shri Amitabh Kant, CEO, NITI Aayog
1:55 PM – 2:15 M: Michael Green, CEO, Social Progress Imperative, in conversation with Shri Amitabh Kant, CEO NITI Aayog
2:15 PM – 2:55 PM: Keynote by Michael E. Porter on "Social Progress"
Social Progress is all about measuring success by going beyond GDP
2:55 PM – 3:15 PM: Q & A with the audience
3:15 PM – 3:55 PM: Panel Discussion: Social Progress
Nitya Khemka, Director, Nand & Jeet Foundation

Richie Ahuja, Regional Director – Asia, Environmental Defense Fund

Aseem Soni, CEO and Board Member at Modern Food Enterprises Pvt Ltd.

Hisham Mundol, Executive Director, Child Protection, Children's Investment Fund Foundation
Moderated by Anurag Batra, Chairman, BW Businessworld
3:55 PM – 4:00 PM: Closing Remarks
DOWNLOAD PDF
Block your seat
Presentation by Michael E Porter
Event Pictures
[ngg_images source="galleries" container_ids="3″ display_type="photocrati-nextgen_basic_thumbnails" override_thumbnail_settings="0″ thumbnail_width="240″ thumbnail_height="160″ thumbnail_crop="1″ images_per_page="500″ number_of_columns="4″ ajax_pagination="0″ show_all_in_lightbox="0″ use_imagebrowser_effect="0″ show_slideshow_link="0″ slideshow_link_text="[Show slideshow]" template="/home/content/a2pewpnas01_data01/59/3901259/html/wp-content/plugins/nextgen-gallery/products/photocrati_nextgen/modules/ngglegacy/view/gallery.php" ngg_triggers_display="never" ngg_proofing_display="0″ order_by="sortorder" order_direction="ASC" returns="included" maximum_entity_count="500″]
Industry Association Partner

Academic Partner

Associate Partner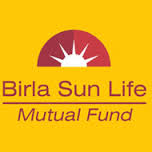 Partner
Media Partners
Banking Partner

Institute Initiatives