#INCF & #PorterPrize 2018
30th May 2018 @ 1:00 PM

-

9:00 PM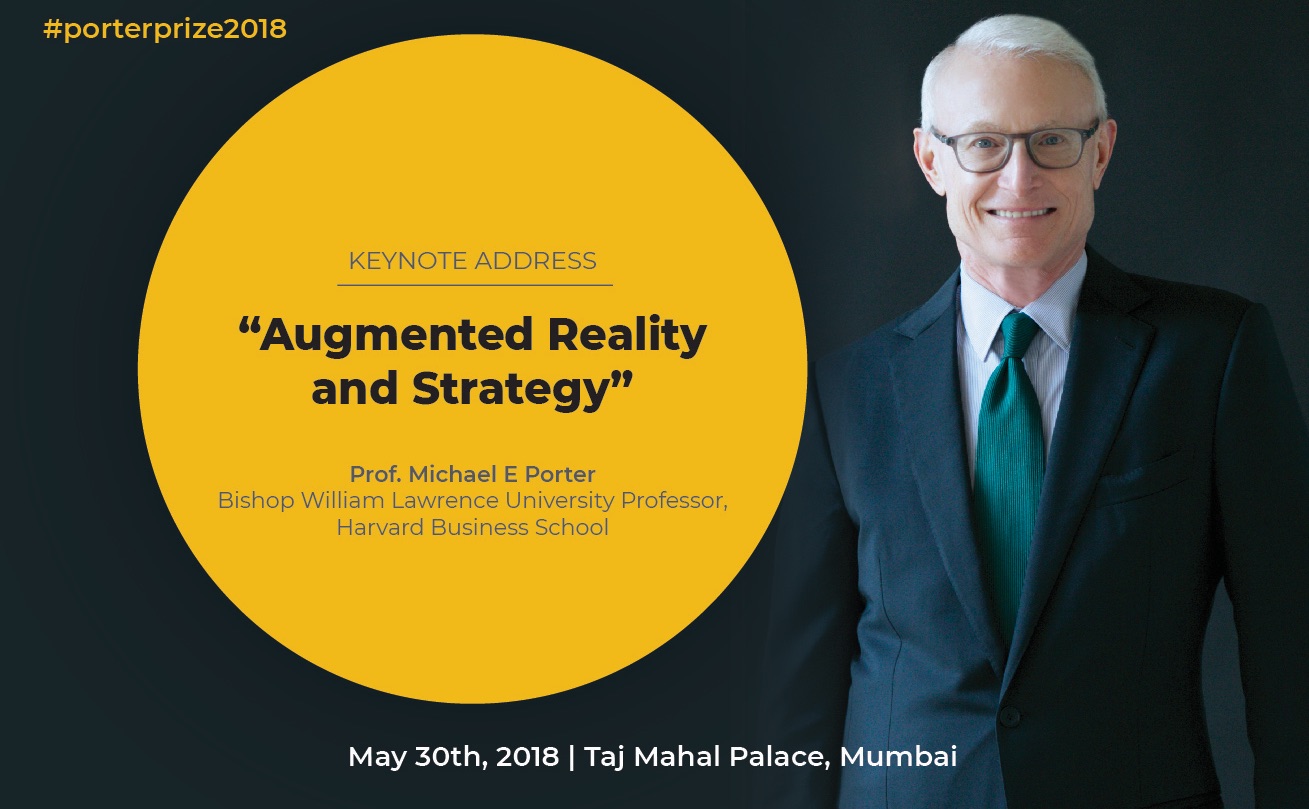 The theme for this year is "Competitiveness, Innovation & Strategy" with keynotes from Professor
Michael Porter
of Harvard Business School and
Whitney Johnson
who is an expert on Disruptive Innovation and Personal Disruption. Some of the other experts sharing views are Dr. Bibek Debroy, Chairman, PM-EAC; Ravi Venkatesan, Chairman, Bank of Baroda; Kavinder Singh, MD & CEO,Mahindra Holidays; Milind Deora, Former Minister of State, Ministry of Information Technology and Communications; Rishikesha T Krishnan, Director, IIM Indore; Sanjiv Navangul, Managing Director – Janssen India,
Pharmaceutical Companies of Johnson & Johnson
; Dr. Rajiv Kumar Gupta (IAS), MD, GNFC; NA Ansari, CEO-Steel, Jindal Steel & Power; Ravi Raman, MD & COO, InfraHedge Services India Ltd. & et al.
Block your seat
[products columns="4″ orderby="title" order="" ids="10146 "]
Agenda
01:00 – 02:00 – Registration and Networking Lunch
02:00 – 02:05 – Introductory Remarks by Dr. Amit Kapoor, Chair, Institute for Competitiveness
02:05 – 02:25 – Introductory Keynote by Anil Gupta, Founder, Honey Bee Network
02:25 – 03:10 – THE CONTEXT: The idea of Reason, Science & Progress
The world is changing around us at breakneck speeds. The tenacious march of science and technology has given us new and innovative ways of dealing with societal issues. How can we do the same in low resource settings with unique business models?
Neeraj Jain, Country Director-India, PATH
Ajit Phadnis, Professor, Humanities & Social Sciences, IIM Indore
Parag Agarwal, CEO, Janajal

Atindriya Bose, CEO, Trringo (Mahindra Farm Equipment)

Himanshu Jain, President APAC, Diversey
Moderated by Anurag Batra, Chairman & Editor-in-Chief, BW Businessworld & Exchange4Media
03:10 – 03:55 – COMPETITIVENESS: Triumph of Regions
From Silicon Valley to Bangalore, locations have played an enabling role in driving industrial agglomeration. Why and how are firms driven to particular places? What are the determining factors for firms to identify the right locations?
Siddhartha Rastogi, Professor, Economics, IIM Indore
Kavinder Singh, CEO & MD, Club Mahindra

Prashant Jain, JMD & CEO, JSW Energy

Yatindra Sharma, MD, KHS Machinery
Meera Shenoy, Founder & CEO, Youth4Jobs
Moderated by Amit Kapoor, Chair, Institute for Competitiveness
03:55 – 04:40 – TALENT: Rise of Creative Class
Creation of adequate talent has always been a challenge for India. Now, with the changing nature of work after the advent of robotics and artificial intelligence, the workforce needs to be attuned with the commensurate capabilities. Will India manage to reap the demographic dividend?
Sanjiv Navangul, MD, Janssen
Jaideep Devare, MD, Mahindra Insurance Brokers

Srinivas Gunta, Professor, Strategic Management, IIM Indore

Ashok Kumar Nedurumalli, Co-Founder & MD, Team Lease
Sujata Deshmukh, CEO, OD Alternatives Consultancy
Moderated by Anurag Batra, Chairman & Editor-in-Chief, BW Businessworld & Exchange4Media
04:40 – 05:00 – Fireside Chat: Rishikesha Krishnan & Amit Kapoor
05:00 – 05:45 – INNOVATION: The Age of Disruption
Prosperity is created and not inherited. Creating prosperity requires adoption of innovative means to use existing resources in the most efficient way. How can innovative business models be used to aid along that developmental path?
Pankaj Kumar Gupta, CTO, GNFC

Anil Gupta, Founder, Honey Bee Network
NA Ansari, CEO-Steel, Jindal Steel & Power
Ajay Mehra, MD South Asia, Bombardier
Moderated by Anurag Batra, Chairman & Editor-in-Chief, BW Businessworld & Exchange4Media
05:45 – 06:05 – Keynote by Whitney Johnson, Founder & CEO, WLJ Advisors
06:05 – 06:25 – Fireside Chat: Whitney Johnson and Deepak Jayaraman, Transition Advisor
06:25 – 06:35 – Talk By Nikhil Gandhi, Vice President and Head of Revenue, Times Network
06:35 – 06:55 – Keynote by Shri. Bibek Debroy, Chairman, Economic Advisory Council to the Prime Minister (PMEAC)
Release of report on "Social Progress of Districts of India"
06:55 – 07:00 – Introduction of Michael Porter by Amit Kapoor, Chair, Institute for Competitiveness
07:00 – 08:00 – Keynote by Michael Porter, Professor Harvard Business School on "Augmented Reality & Strategy"
08:00 – 08:30 – Q & A with Michael Porter led by Dr. Bibek Debroy, Chairman, Economic Advisory Council to the Prime Minister (PMEAC)
08:30 – 09:00 – #PorterPrize 2018 & IFC-Times Network Strategy Awards
09:00 onwards – Networking Dinner
Speakers
Agenda

Opinions
Presentation by Michael Porter
Pictures
Partners
Co-Host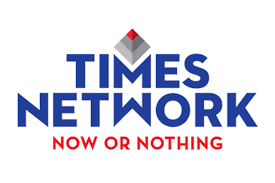 Knowledge Partner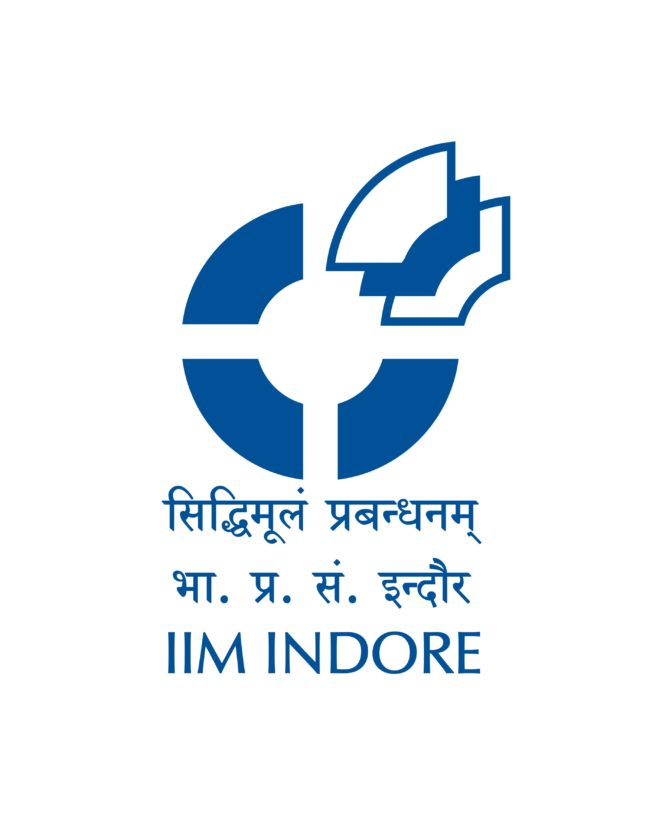 Award Partner
Partner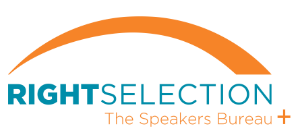 Institute Initiatives
Media Partners