Recent Happenings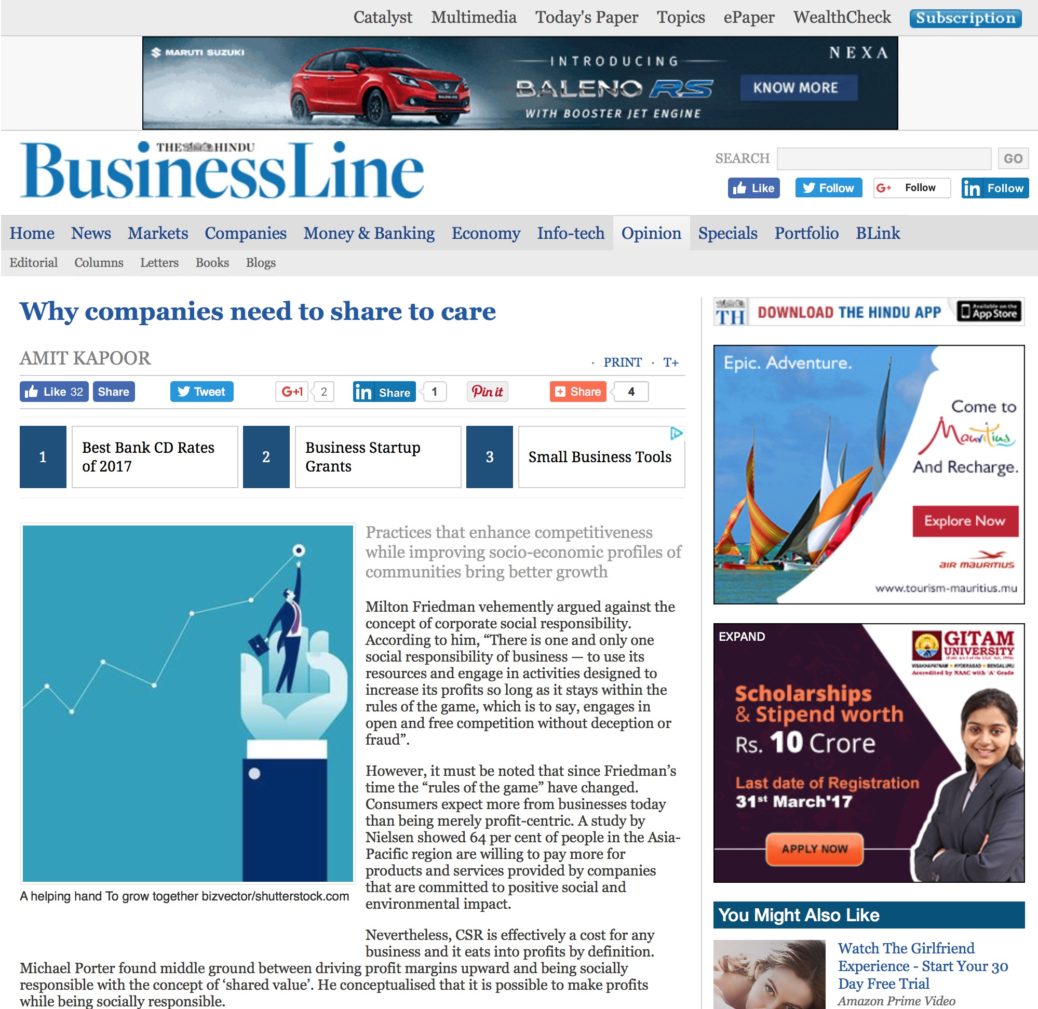 Practices that enhance competitiveness while improving socio-economic profiles of communities bring better growth Milton Friedman vehemently argued against the concept of corporate social responsibility. According to him, "There is one and only one social responsibility of business — to use its resources and engage in activities designed to increase...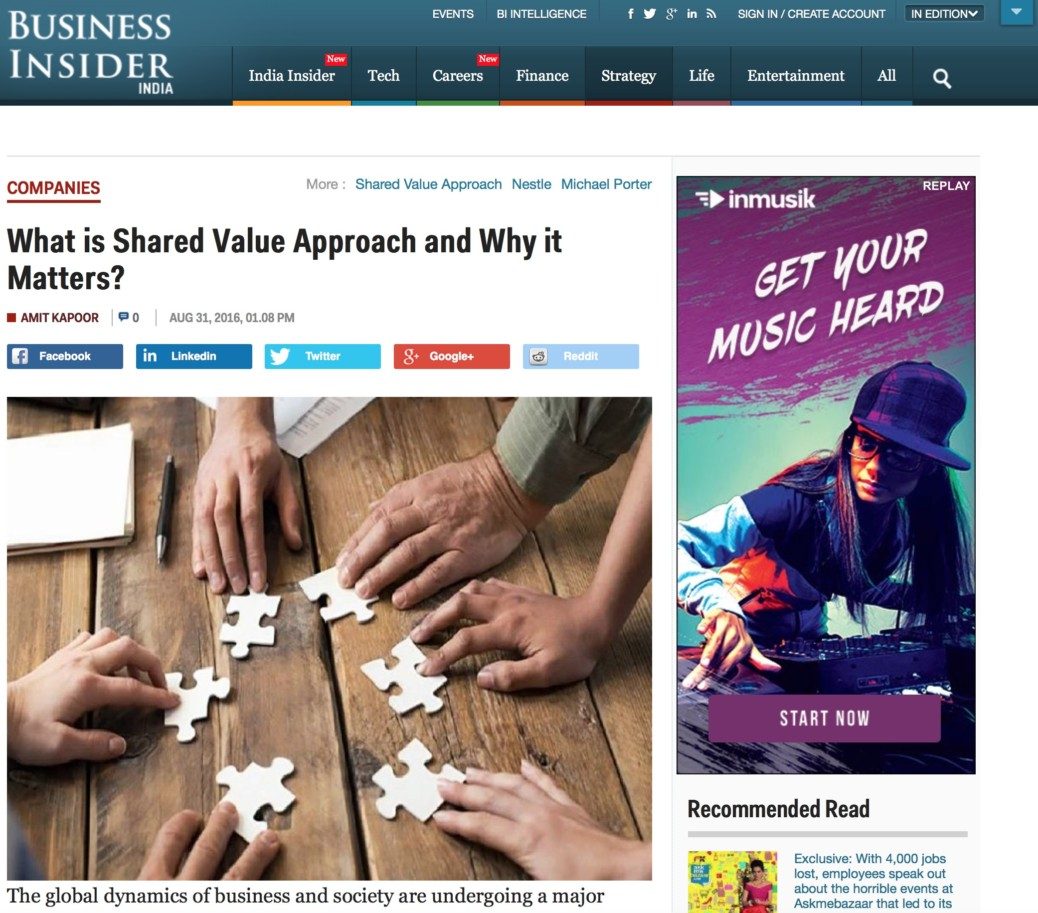 The global dynamics of business and society are undergoing a major transformation. There are three schools of thought which guide the social and economic philosophy of the organizations. The first school of thought focuses on capitalism as the core purpose of the organization. The core purpose of an organization...
Related Articles
Dr. Amit Kapoor in conversation with DD National Anchor Nidhi Kumar. The program was aired on January 8,...
Shared Value Summit 2017 discusses on how to imbibe the spirit of inclusivity in the business models Shared Value...
Dr. Kapoor shared his views on Strengthening Livelihoods of the Poor: Role of Private Sector at the Livelihoods Asia Summit...
By 2015, JSW Steel Limited had established itself as one of India's leading steel producers. Since 2002, it had...
Contact Details
Sandeep Goyal
CEO, Shared Value Initiative India
sandeep.goyal@sharedvalue.in